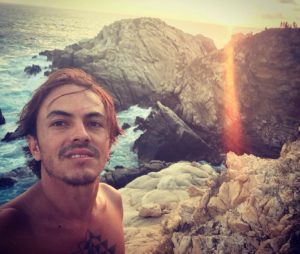 Hi ! I am Ivan. I am a passionate globetrotter, social entrepreneur, event producer, project catalyst and weaver of global change networks. Co-founder of Unify.org, I am currently Logistics Coordinator and Impact Centre Liaison for NuMundo.org, regional mobilizer for C.A.S.A Latin America (regional branch of the Global Ecovillage Network) in Mexico, the land I call home. 
I am founder and director of Voices of Amerikua a collaborative media lab that supports and promotes the voices of the indigenous people of North, Central and South America and their efforts to protect their Culture, Land and Rights using impact campaigns, social media, and documentary films.
Among other things I have been participating in the development of cultural exchange, sustainability and indigenous knowledge preservation initiatives in different parts of North and South America for almost a decade, collaborating with different organizations such as Four World International Institute,  The Guardians of the Forest and with events such as the annual Consejo de Visiones – Guardianes de la Tierra in Mexico, Boom Festival in Portugal, the Global Eclipse Festival and Aniwa Gathering among others.
In my independent photo and  travel writing work I focus on documenting ancient and modern spirituality and celebration as well as social justice and environmental movements. In the stories and faces shared in these albums and articles I seek to transmit to you, the reader, the sacredness and deeply transformative experiences that different ceremonies, festivals, neo-tribal gatherings and the rising wave of indigenous unification across the world represent.
We are the ones we have been waiting for.
Visit my Linkedin here