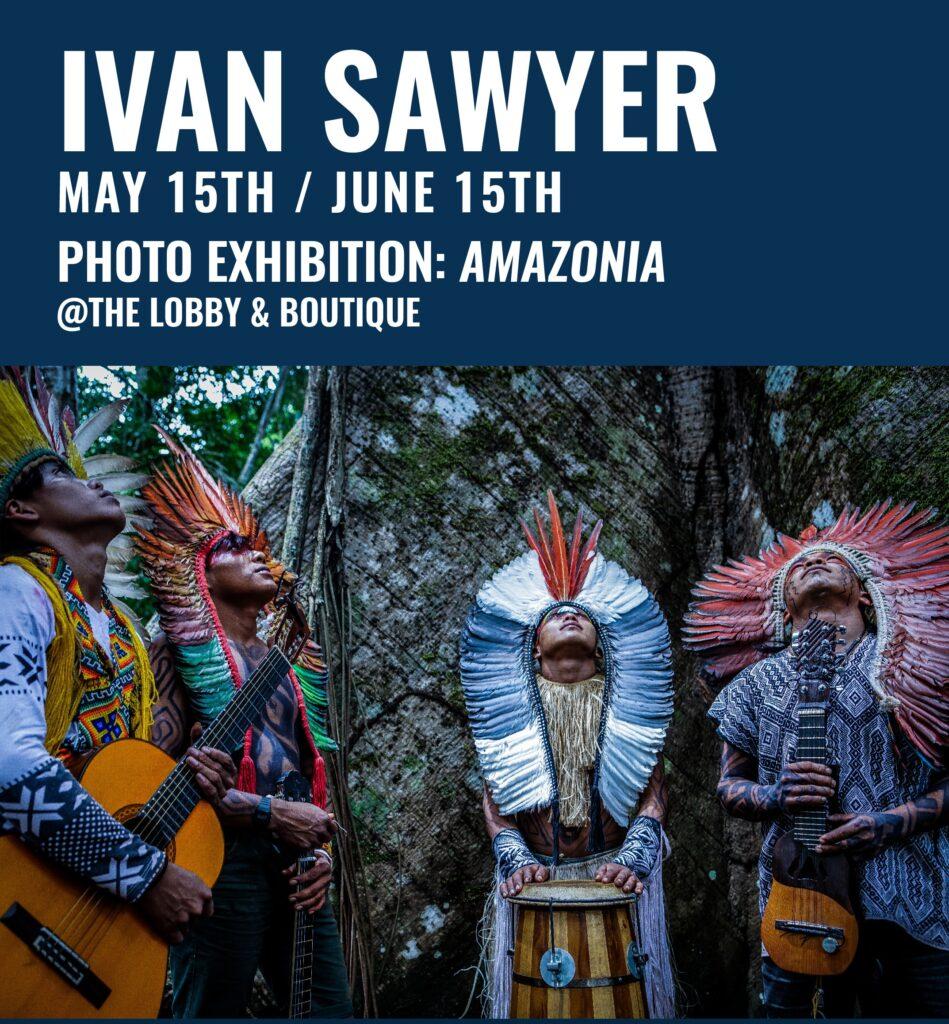 In the project Amazonía viva I seek to share through these portraits, the deep cultural richness of the Huni Kuin and Yawanawa peoples of Acre, Brazil. In this remote Amazon region there are about 14 different tribes, many of which belong to the Pano linguistic tribe and today they struggle to preserve their culture and their territories in the face of the advance of agribusiness and timber extraction among other threats.
Much of what we are today as a society is thanks to indigenous culture, however, modernization has meant that their territories and diversity have been lost. 
These images are intended to give greater scope and voice to the ancestral entities so that with the support of social organizations, they can face a problem that not only affects their tribes, but also all of us, given the current climate change and the loss of identity caused by globalization, among other aspects.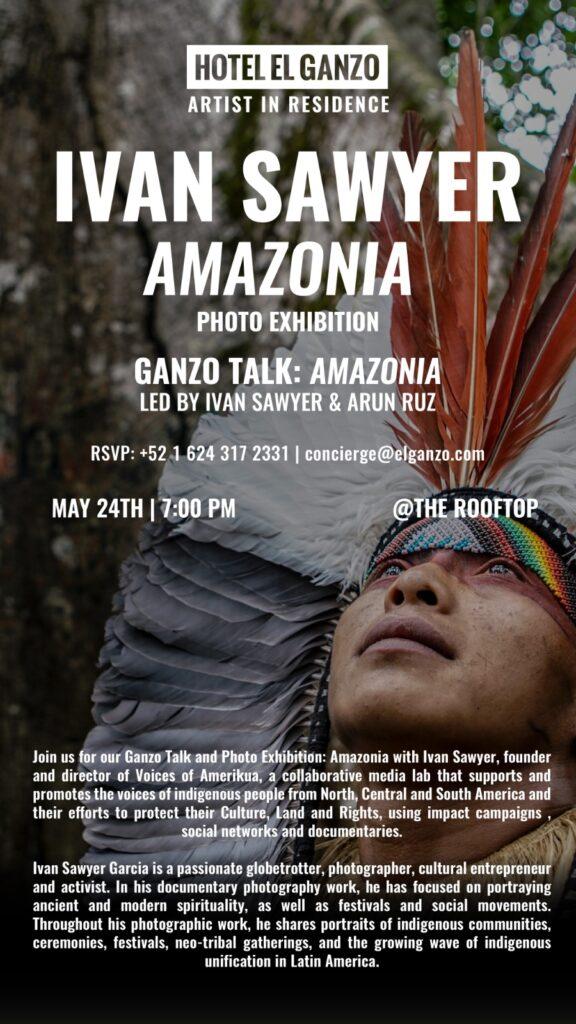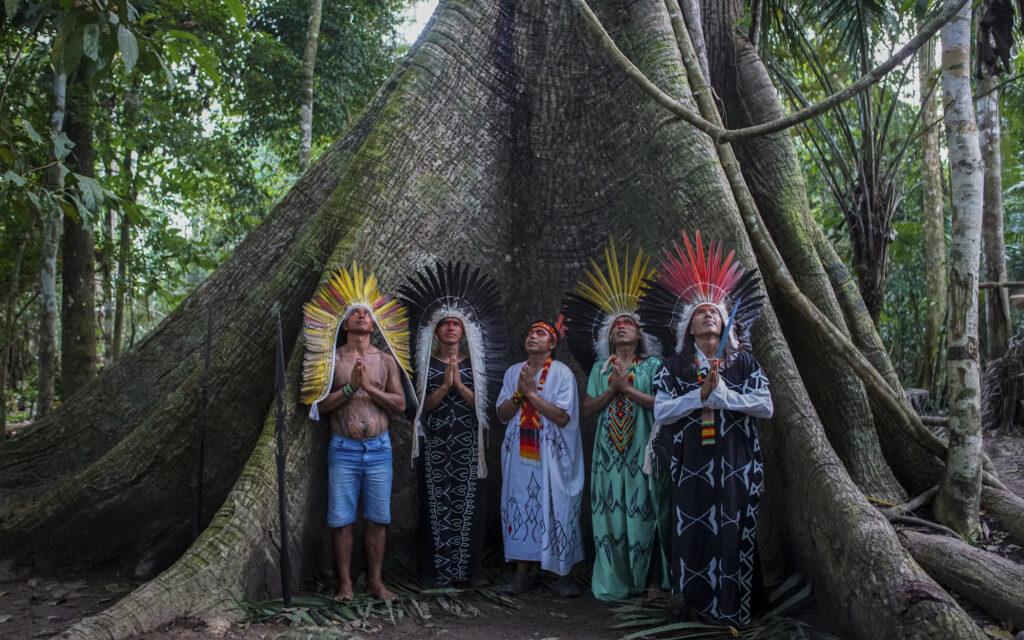 Paka Yawanawa, Pemã Yawanawa, Bakawa Yawanawa, Txanu Yawanawa and Ivastihu Yawnanwa pose for a picture under the sacred Samauma tree in Aldeia Yawaraní, Rio Gregorio, Acre, Brazil. October 2019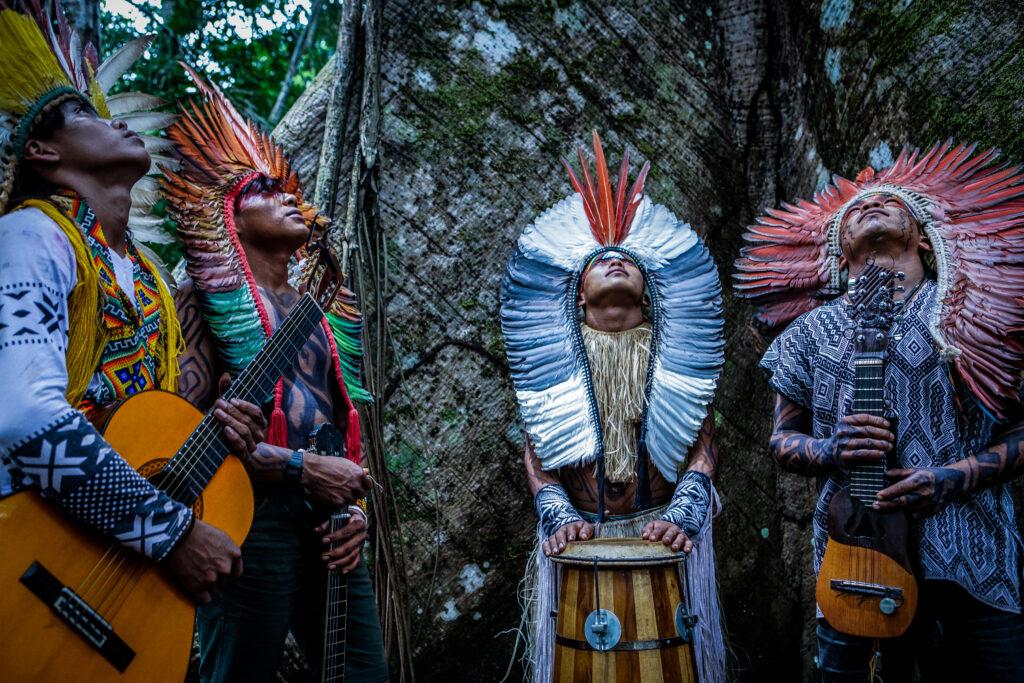 Kayawey group, Huni Kuin music group poses under the sacred Samauma tree in Aldeia Novo Futuro, Río Humaitá,Acre, Brasil. December, 2018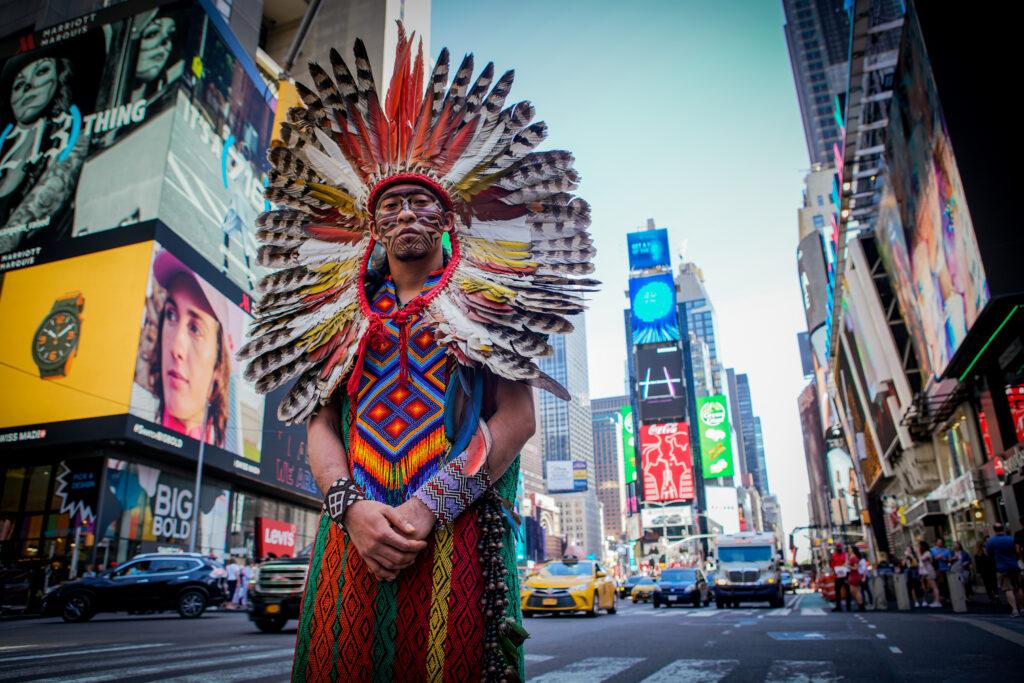 Mapu Huni Kuin, Amazonian youth, leader and musician of the Huni Kuin tribe of Acre, Brazil, poses for a photo in Times Square, NYC, USA. June 2019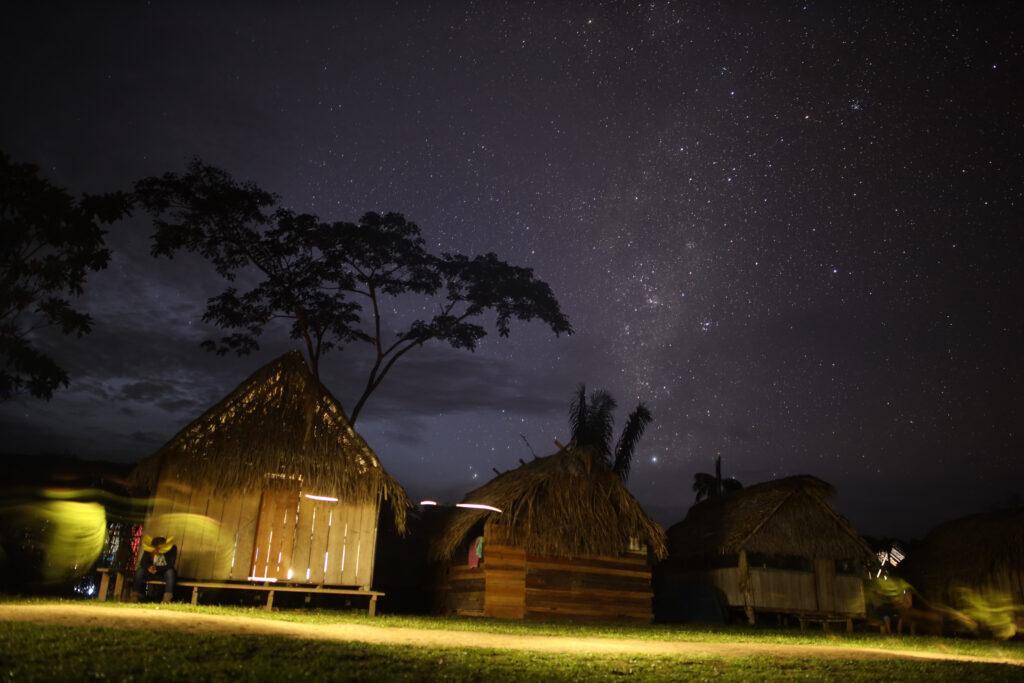 A night of ceremony under the stars in Aldeia Sagrada (Sacred Village). The original village where the Yawanawa people first made contact with modern man almost a hundred years ago. Aldeia Sagrada, Rio Gregorio, Acre, Brazil. October 2019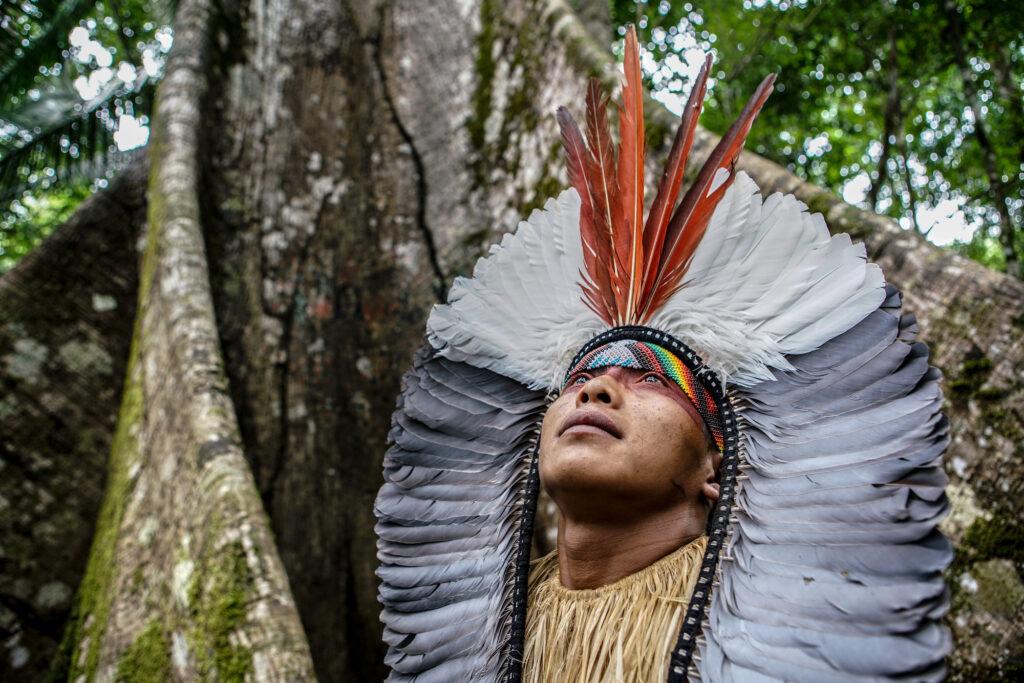 Bukun Mapua, young Huni Kuin musician poses under the sacred Samauma tree in Aldeia Novo Futuro, Río Humaitá, Acre, Brasil. December, 2018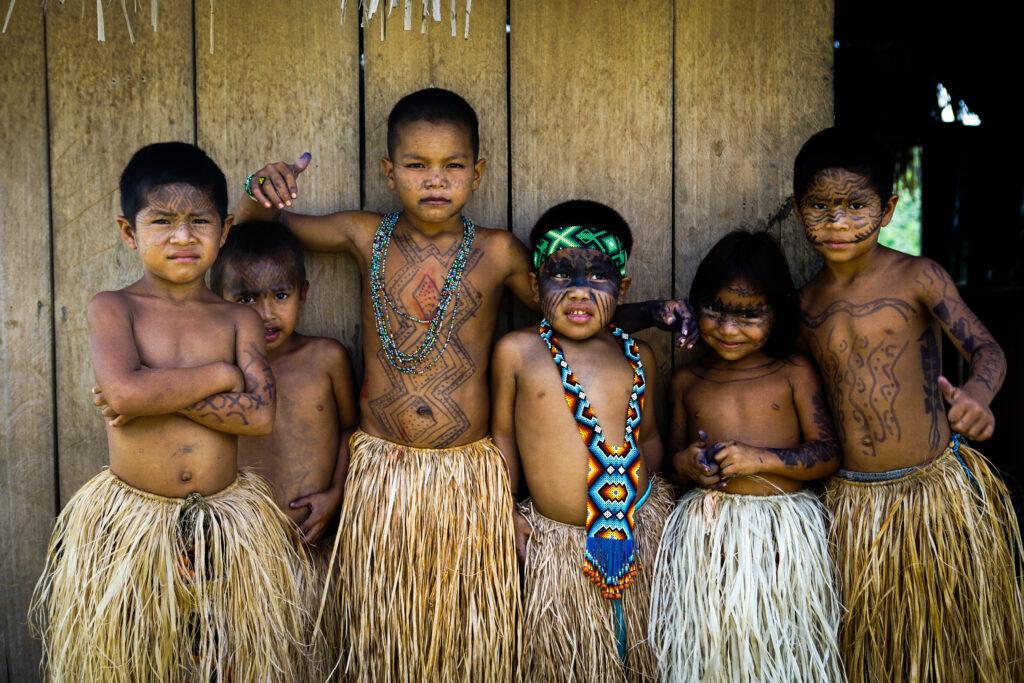 Yawanawa children pose for a picture during traditional celebration in Aldeia Sagrada, Rio Gregorio, Acre, Brazil. October 2019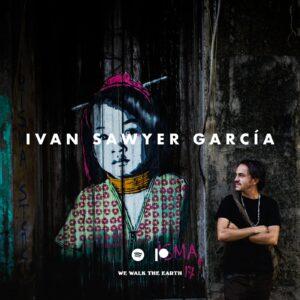 New feature in podcast We Walk The Earth podcast. Link below ——————————————————————————————— In episode 26 of We Walk The Earth, @ivankuxansum discusses how protecting and
Read More »