Very grateful to participate in the recent 4th Indigenous Ayahuasca Conference together with my colleagues from the Indigenous Medicine Conservation Fund and the Yaqui Intercultural Mental Health Clinic as well as Nierika AC.
More than 400 indigenous people from different parts of the Amazon and other parts of the world including Ashaninka, Yawanawa, Huni Kuin, Nukini, Shipibo, Yanomame, Guarani, Shawandawa, Kichwa and more than 30 other indigenous peoples were represented at the meeting. A historic moment with the presence of great figures in the Brazilian indigenous movement such as Alvaro Tukano, David Yanomami, Bira Yawnawa and Benki Pinyako of the Ashaninka and the host of the meeting.

Among other things they discussed and shared experiences of each culture and the challenges of preserving territories and ancestral knowledge in the face of material and cultural extractivism and discussed ways to collectively confront the violation of rights and neo-colonization.

I took away with me a great inspiration and learning about the living richness of these cultures. Thanks to the @institutofronteiras @yorenka.tasorents, and all the leaders who shared their words, prayers and songs. I will be sharing the official conference document and more photos soon.
Click here to read the official declaration of the conference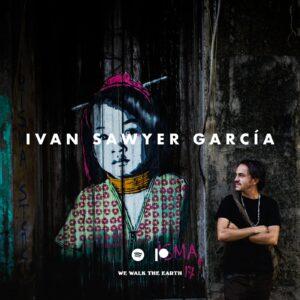 New feature in podcast We Walk The Earth podcast. Link below ——————————————————————————————— In episode 26 of We Walk The Earth, @ivankuxansum discusses how protecting and
Read More »